Probiotic Chicken
Showing the single result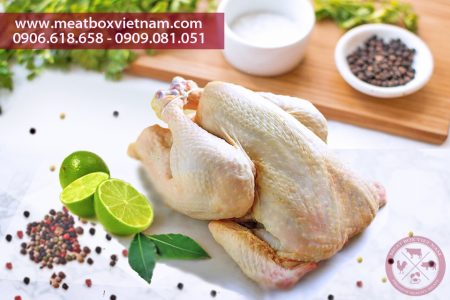 PROBIOTIC CHICKEN (WHOLE)
MEAT BOX Probiotic Chickens are raised and fed naturally, with the additional use of Probiotics manufactured by Thien Nong Microbiology JSC based on Japanese Technology.
We do not use vaccinations, medications, hormones, or chemicals from hatch to harvest.
The result is delicious, naturally flavorful meat that is a favorite among the most discerning home cooks.
The eggs are
richer in color and flavor, with a deep orange yolk. Price: 250.000d per kg.
250.000

VNĐ
Add to cart
Quick View